Congratulations on the publication of Palimpsest in the 2018 issue of From the Depths! Please tell our readers a little bit about yourself.
I am a granny ("grammy") to five fantastic children, scattered over the country. I am about to retire from my psychotherapy practice in order to have more time to write and visit my children and grandchildren. This is a huge transition for me since I love the work with my patients and have been doing it for decades. But it really feels (mostly) like time to move on.
What inspired you to write this particular piece?
Like many of my poems, this poem contains seeds of my experience in my family. My older sister recorded every moment of our childhood. I hid in the wallpaper. As I grew older, I turned to my sister to do my remembering for me. Sometimes I still have a flash of a memory, maybe of my mother with a knife, and I ask my sister if it really happened. Usually the answer is "yes."
What fuels your writing? Where do you typically find your ideas and inspiration?
Most of my ideas come from reading poets I love as well as from my own life experience. Usually they are braided together.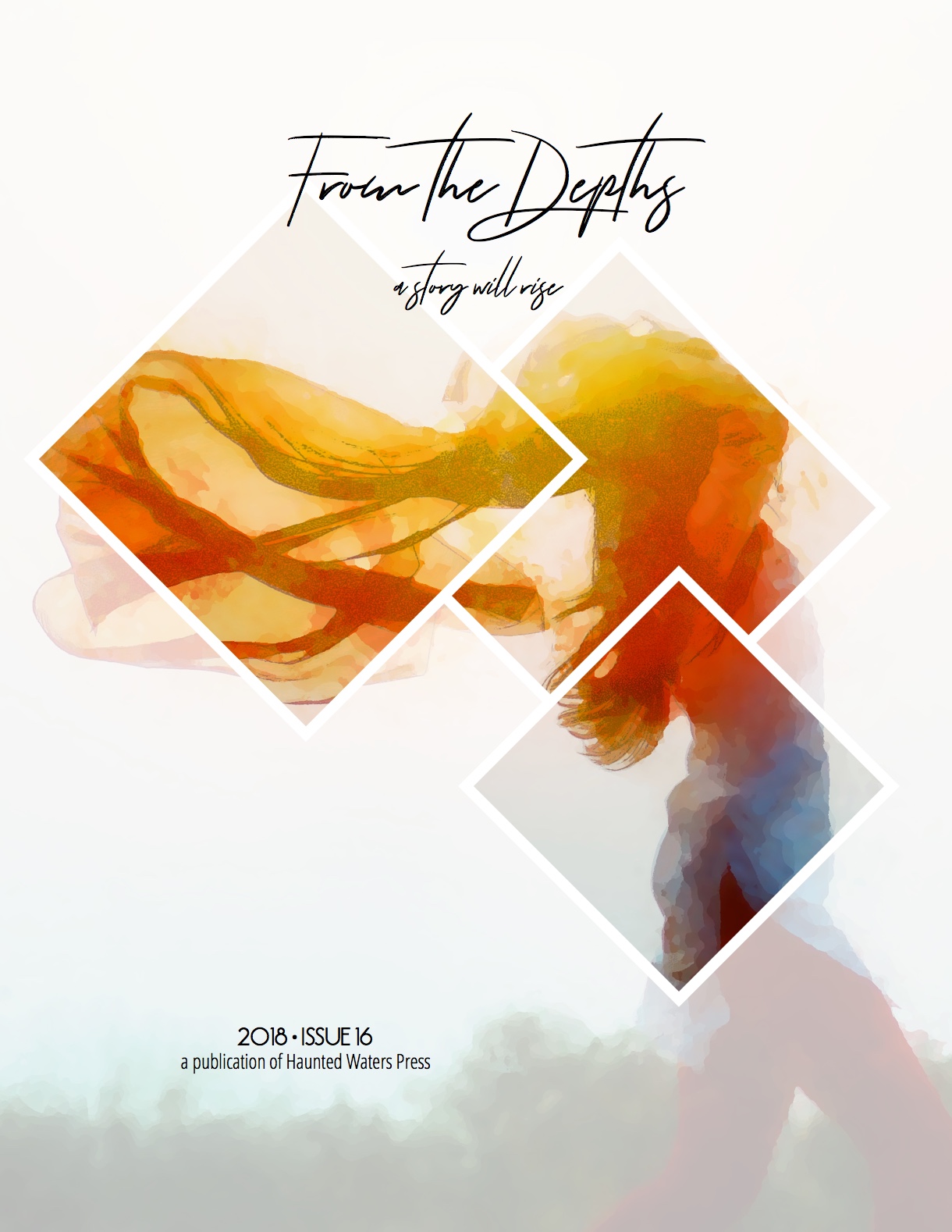 What is your writing day like? Is there a particular environment that stimulates your creativity? Do you have any writing routines or rituals that you practice?
Lots of tea in my favorite glass mug. I try to write at my desk at least an hour a day. Just write, not submit or start gathering poems for a book. Writing after my morning meditation and also in the early evening are my favorite times to write. Liminal space seems to foster creativity. A glass of wine does too!
What is your writing kryptonite?
My writing kryptonite is the needs of others. Or the siren song of the internet. I can get easily pulled away, especially when I am stuck or feel what I am writing is pretty terrible, no one will ever read it, delete it at once.
How long have you been writing? Was there a defining moment that led you down this path or a person who encouraged or helped shape you as a writer?
I have been writing for about ten years. I have read poetry for years, but writing poetry simply arrived in my life, like Athena from her father's head. Once it arrived, I was hooked. I also have a pretty terrific coach who reads every poem (bless her!).
Are there any authors who have influenced your writing?
The work of Franz Wright, Kim Addonizio, Layli Long Soldier, Ocean Vuong, Ada Limó are the current writers that inspire to me. I also love T. S. Elliot and of course Shakespeare. And I have to admit it: Lewis Carroll.
What are you reading right now?
Right now I am reading an eclectic bunch: Terrible Blooms by Melissa Stein, Carlo Roveli's The Order of Time, Political Tribes by Amy Chua and There There by Tommy Orange. One of the best books of the year is Just Mercy by Bryan Stevenson. A must read!
What other forms and genres do you enjoy writing?
I only write poems, emails and shopping lists.
---
Be Present. Don't drag the past or future into the present moment. Let it shine!


—Claire Scott
---
Of your other published works, do you have a personal favorite you would like to share with our readers? Where can we find it?
I have two published works available on Amazon: Waiting to be Called and Unfolding in Light
What's next? Do you have any writing projects on the horizon?
My plan is to write as much as I can while I am in the turmoil of retiring. Then we will see…perhaps a national book award winner! Dream on...
What words do you live by? Do you have a personal motto?
My personal motto: Be Present. Don't drag the past or future into the present moment. Let it shine!
If you could share any advice for aspiring writers, what would it be?
I consider myself an aspiring writer and feel I am the one needing advice. However, I would encourage writers to write from the heart, from the right side of the brain. Then switch to the more logical left side to edit. And, if you are lucky, have people you trust read your poems. Other readers have helped me see my Pushcart Prize poem is actually quite a dud.
---

About the Author
Claire Scott is an award winning poet who has received multiple Pushcart Prize nominations. Her work has been accepted by the Atlanta Review, Bellevue Literary Review, New Ohio Review, Enizagam and Healing Muse among others. Claire is the author of Waiting to be Called and Until I Couldn't. She is the co-author of Unfolding in Light: A Sisters' Journey in Photography and Poetry.

LEARN MORE