---
Again, it's come to pass.
The hummingbirds, abandoning their feeders
have flown south on their great adventure.
And summer's light diminishes.
The air chills like the ocean currents
now warm now cold until
the rains come and wash
away the carnival scents
of vacations and time off.
It is the moment before summer ends
and fall begins when all the delights
and long days of summer reconfigure
into a new order, and the calendar scrawls
of post Labor Day time dictates your passage.
Then the aged green browns to a burnished copper.
The crisp blue skies lend an exciting sheen
to the light now changing into possibilities.
Projects to begin, trips to take
Elections and hope for their outcome.
Finally, holidays twinkling ahead on the horizon,
and kitchens thick with the homey odors
of gravy and meats and pies light up
the roads as children clomp home
From school buses.
Too soon the activities of fall
transmute into memories
by firesides on long, dark nights.
When you can enjoy the stasis of winter
or look forward to the coming of spring.
---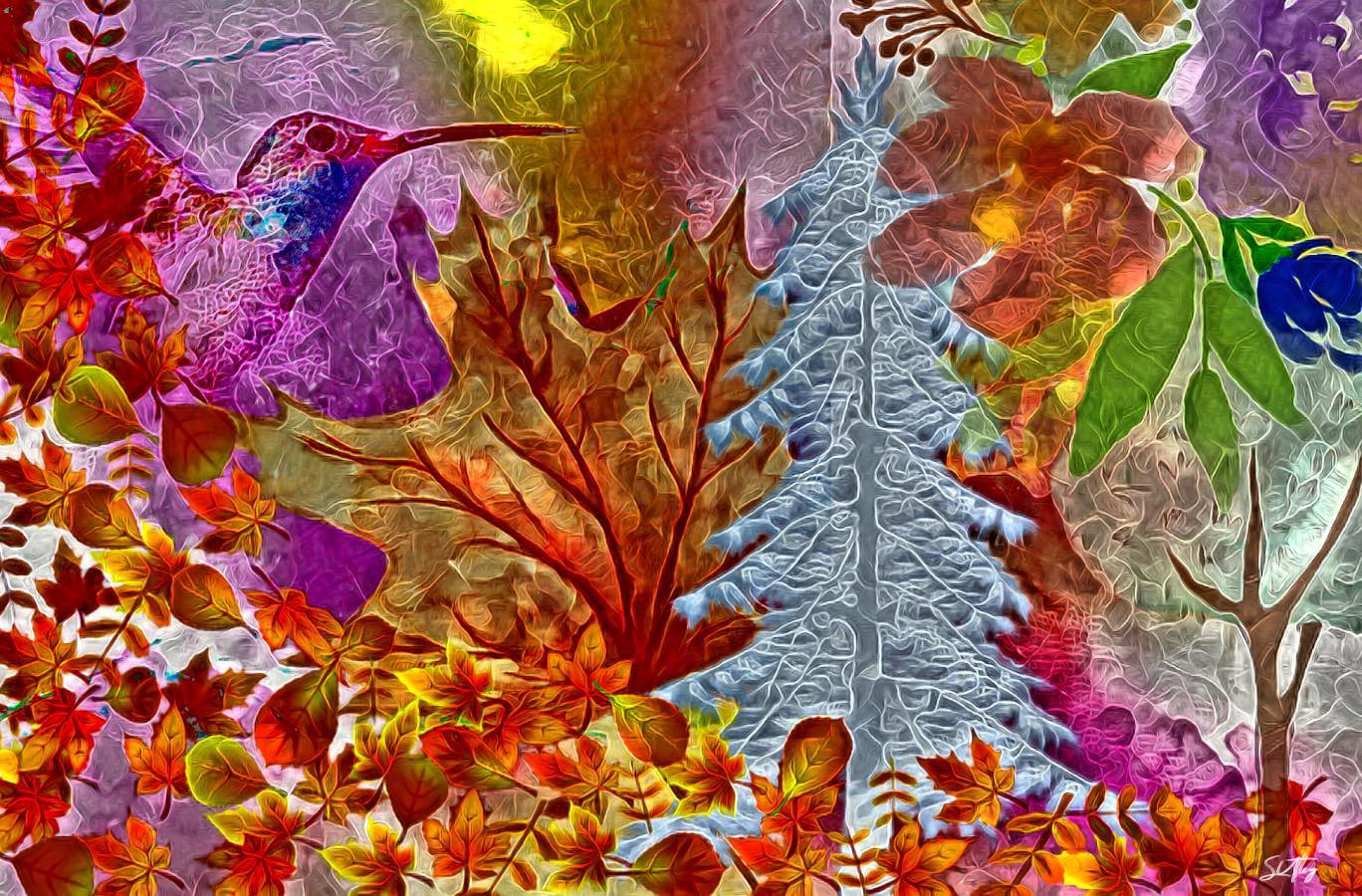 ---

ABOUT THE AUTHOR
A former elementary school teacher, Catherine has also taught writing at Emerson College and ESL writing at Urban College in Boston.  Her poetry is published in literary magazines, including Proem, The Dawntreader, Visions with Voices, Nine Cloud Journal, Academy of the Heart and Mind, Bombfire, Paper Dragons, Kaleidoscope, North of Oxford, Shift, Halcyon Days, Blue Moon, Jalmurra, Calla Press, and Cholla Needles.  Catherine is very passionate about adult literacy.