An Interview with Tim Tomlinson
---
Thank you for joining us for another Haunted Waters Press Featured Author Interview. In this series, we sit down with contributors to chat about their craft and explore the experiences that have shaped their writing.
Today's interview is with HWP Contributor Tim Tomlinson. Tim's work Ireland is showcased in Tin Can Literary Review, Volume Two. Enjoy!
---
What joys and challenges do you find in writing short fiction?
The joy is the challenge: how to keep the reader on the page? And since I'm the first reader, and someone like me the imagined reader, I have to please me. Often that means making me laugh. I'm not easy to keep on the page, I'm not an easy laugh, and I'm wary of comedy. So if I make me laugh, I believe others will (I say that in full recognition that I'm often the only person in the theater laughing, but . . . ), and that brings me joy. Who was it who said, no surprise for the writer, no surprise for the reader? I think the same is true for laughs.
Is there a particular piece of writing or an author you feel has influenced you most as a writer?
Robert Stone and James Salter for the language. They're different. Stone's language is fuller, denser. Salter's is spare, distilled. They're both in the lineage of Hemingway. They're both masters of dialogue. I re-read them often. This morning, Stone's
Absence of Mercy
—a short story that traces the experience of violence in a man's life over a period of twenty-odd years. It's a New York City story with a chilling scene set in the subway. Salter said that sex and money are the two coordinates that graph his stories. That's certainly the case in
Bangkok
and
Last Night,
and in what may be the single greatest American short story,
American Express.
You finish a Salter story in a state of astonishment. They're both great novelists, too. For me, Stone's
Dog Soldiers
was biblical. Salter's
Light Years
is the only novel I began re-reading the instant that I finished it—I couldn't bear to be away from its language and characters, or out of its world, even though that world terrified and depressed me. I can never leave a question like this without mentioning Henry Miller and his
Tropic of Cancer
, my ur-text. In recent years I met a woman from Dhaka and another from Nagaland, who both experienced this novel as incendiary and inspirational. It's a Paris novel about a broken man who finds his way through art.
---
The joy is the challenge: how to keep the reader on the page? And since I'm the first reader, and someone like me the imagined reader, I have to please me.


—Tim Tomlinson
---
Do you have any go-to books about writing or the creative process? What's on your bookshelf?
I'm re-reading Dean Young's (RIP)
The Art of Recklessness: Poetry as Assertive Force and Contradiction,
which is so much more than a book about poetry. It's a book about vision, about a way to approach making art, and, really, making a life. "Some impurities can make water clearer," Young writes. Oh, how this applies to
Tropic of Cancer
(which ends on an image of water)! Some recent craft books that challenge the old-school tomes (like Janet Burroway's or Rust Hills's) are David Mura's
A Stranger's Journey: Race, Identity, and Narrative Craft in Writing
and Matthew Salesses's
Craft in the Real World: Rethinking Fiction Writing and Workshopping.
Both these volumes interrogate notions of craft, especially as they're taught in MFA programs, through a lens of race. I should also mention Jane Alison's liberating
Meander, Spiral, Explode: Design and Pattern in Narrative
, which illuminates alternatives to conventional three-act structure. I'm not a Buddhist, but for creative process, I like to read about Zen Buddhism—Alan Watts, D.T. Suzuki. And I like to read books by musicians or painters: John Cage, Jasper Johns, Erik Satie, Philip Guston. None of these sources advocates making sense, and I find that helps me sink right back into my own work.
What is your workday like as a writer?
I get up early, which is good, then I procrastinate for as long as I can, which is bad. I drink coffee in the kitchen, where I might make a few notes about the day's plan. I'll skim e-mail and news. Currently, I'm working on a hybrid collection of poetry and prose (lyric essay, prose poem, lyric memoir) called
Listening to Fish: meditations from the wet world
. It's an attempt at communicating the splendor of the world of the coral reef, the splendor of scuba diving, while at the same time sounding an alarm about the grave peril of coral reefs around the world. I've just returned from seven days of diving off Bonaire in the Dutch West Indies, so the batteries are recharged, the head filled with images, and those tend to keep the procrastination to a minimum. I'm also looking at models of hybrid texts—Sudeep Sen's
Anthropocene
, Shohleh Volpe's
Abacus of Loss
—and those set me to work often within a line or a paragraph. Aimee Nezhukumatathil (Oceanic, World of Wonders) gets me going, as does anything by Her Deepness, the doyenne of diving, Dr. Sylvia Earle. Then there's the sine qua non: Paul Humann & Ned Deloach's
Reef Fish Identification
. So my process most recently involves digging into others, then pouring out myself, and I'm loving it.
Let's talk first drafts. Do you compose on a computer, or are you a pen and paper writer?
Computer 99.9%. Now and then some scribble, but a palsied doctor on LSD couldn't produce a more illegible hand than my own. As a travel writer back in the 90s, this was a real problem. I'd travel (I was doing a column called Driving and Diving in the Islands), take notes, which I'd stare at back home thinking, what? This forced me to develop a method of shorthand: notes in haiku. Wherever I went, I wrote three short lines: image, image, feeling, or detail, detail, idea. Those were relatively easy to transcribe. As an unintended consequence of the process, I discovered that I was making what looked to me like some pretty good haiku. I began sending them out, and these became some of my first publications in poetry.
Describe your editing process.
My first drafts are often clean. I try to write them fast. Then I fill in (I wrote the typo "feel" in, but I see how that it applies, as well). The project to which
Ireland
(my story in
Tin Can Literary Review Volume Two
) belongs, called
Parentheticals
, involves a shuffling and re-shuffling of fragments, seeing where one bit of prose might bump up against another and create a little spark, a little mystery. So some of my recent work has been concerned with making order and disorder from "completed" pieces. For the revision within the pieces, I always want to allow for the Jane Alison spiral-meander-explosion. Just as often, I discover the utility of the old David Mamet idea, that the ending is tucked into the beginning. You just have to go back and look at what you have. That certainly applied to
Ireland
.
How much of yourself do you allow to flow into your characters?
Charles Wright wrote, "The poem is a self-portrait / always, no matter what mask / You take off and put back on." And Kim Addonizio said that whatever you write is a map of your psyche. I agree with those ideas, and I'm OK with each implication. But I also ascribe to the Whitmanian containment of multitudes. So a lot of me flows into my characters. But if we go back to the revision, or the creative process questions, the issue becomes how much, and so what? Jasper Johns said, "Take an object. Do something to it. Do something else to it." Let's say the object is: something that happened, something you did, someone you know. There's a starting point. Then you do something to it, and by the time you do something else, the relationship to the self is highly extenuated.
What words do you live by? Do you have a personal motto?
I like Steve Sanfield's haiku: more and more / sure of / less and less.
If you could tell your younger writing self anything, what would it be?
Don't say I didn't warn you.
What comes next for you as a writer?
Hopefully
Listening to Fish
finds a publisher and appears next year, followed by the collection of fiction,
Parentheticals
. With those two gone and out, the deck is cleared for
An American Student is Missing
, a collection of stories all set outside the US, and then
Bilao
, a novel of climate disaster set in the Philippines (where my wife is from, and which we visit often).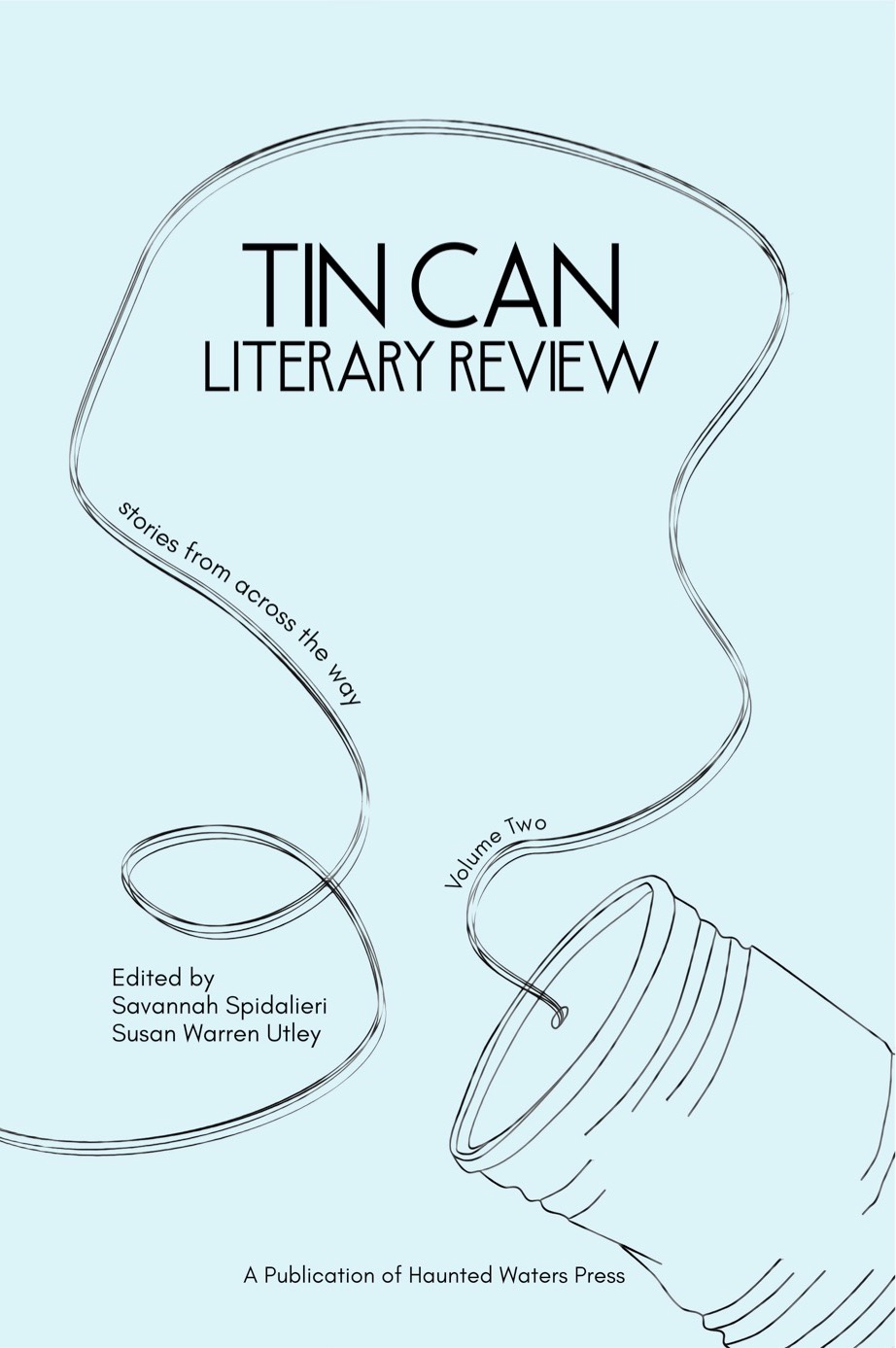 ---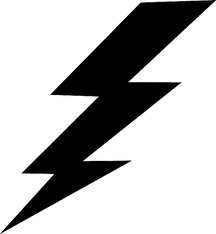 Lightning Round with Tim Tomlinson
---

ABOUT THE AUTHOR
Tim Tomlinson is the author of Yolanda: An Oral History in Verse, Requiem for the Tree Fort I Set on Fire (poetry), and the short story collection, This Is Not Happening to You. Recent work appears in the Big City Lit, Flash Boulevard, Litro, and the anthology, Surviving Suicide: A Collection of Poems that May Save a Life. He is the director of New York Writers Workshop and co-author of its popular text, The Portable MFA in Creative Writing. He teaches writing in NYU's Global Liberal Studies.