SUCCESS IS A STATE OF MIND
An Interview with Dick Altman
---
Thank you for joining us for another Haunted Waters Press Featured Author Interview. In this series, we sit down with contributors to chat about their craft and explore the experiences that have shaped their writing.
Today's interview is with HWP Contributor Dick Altman. We first spoke with Dick following publication of Glitter Fishing in Rio Grande's Gorge in the 2020 issue of From the Depths. Today Dick joins us to discuss A Fertile Emptiness showcased in the 2021 issue of From the Depths. Enjoy!
---
Welcome back! What have you been working on since we last chatted?
Chaco's Song
: A poem on the symphony of Indian ruins in northern New Mexico's Chaco Canyon, considered to be the most extensive of their kind in the U.S. An immensity of silence and solitude. Yet, in my imagination, I hear music. An orchestra, whose players make song of chipping away at rock—millions upon millions—to build Chaco's "castles" in the high desert. Sounds of stone on stone—there was no steel, no diamond cutting blades—resonating over centuries. Who wrote the first note? Who sang the last stanza? We may never really know.
Pounding Water into the Sculpture of a Poem
: Recently published, after dozens of drafts, it too has seeds in music. The musical comings and goings of boardwalk life running, skipping, skating, dancing along the river Animas in southern Colorado's Durango city. I couldn't capture the spirit and flavor. Until, by chance, I saw and heard Leonard Bernstein playing and conducting George Gershwin's Rhapsody in Blue. Ah, the perfect title, I thought. More than that, though, I wanted in words to echo the antic, Jazz-Age euphoria, and dissonance that gave the work its genius. Listening to it in the background, I began anew. I read drafts over and over aloud. Slowly, the elusive revealed itself. "Wild," the accepting editor called it. All I could do was thank George and Leonard for their inspiration. And my composer father, who endowed me with an ear that hears music everywhere, from desert to river, and everything in between.
What was the inspiration behind A Fertile Emptiness featured in the most recent issue of From the Depths?
A Fertile Emptiness
: Much of my home state of New Mexico is a landscape of vast spareness. Of backroads and byways that lead to solitary communities that have worked the land for centuries. The poem grew out of a need to break off from a long, tiring stretch of highway. I took the road less traveled out to nowhere I knew. I began to wonder, after a few minutes, what it would be like to live in the rural outreaches, forty miles from food and gas, no streetlights, occasional red sandstone cliffs, drifts of cows. Would my imagination ignite in this setting or merely simmer, I asked myself. The question anchors the poem.
---
I would say "success" is a state of mind, of almost Buddhist flow, where I'm lost in what I'm writing, in another world of time and space and language.


—Dick Altman
---
Tell us about the writing process. How did this poem evolve?
From my home vantage at 7,000 feet, I see in some directions a hundred miles or more. Yet the mountains, Rio Grande Valley, and Santa Fe all seem in arm's reach. Waking up in nowhere land, day after day, far more retro than metro--the image started me writing. As often happens, the poem began to lead me. Solitudinous by nature, perhaps in my mind nowhere is really where I wanted to be. The middle section dwells on that. But, as fate would have it, reality sets in at the end. And the fertile emptiness, however tempting, closes on a note of ambiguity.
What part of the writing process exhausts you? What do you find energizing?
I always think of poetry as a multiplicity of threads entangling. And every part of the entanglement galvanizes me. I am seduced by a process that takes by the hand my imagination and pulls it in directions unknown yet beckoning. Often an idea, a feeling, an impulse will launch me into a poem. And I will hear it in my head or envision it. Can I bring to life on paper what inhabits the mind is a question that impels me forward. The answer may lie two weeks of drafts away. Or two years. Or more, before I have the tools and sensibility to beget what sings inside me.
Describe the most difficult poem you have ever written.
There have been poems that have, I swear, written themselves. Then there are poems on dark, tragic moments that take forever to get right. The difficulty is in finding the appropriate key, the singular voice you use only once. Publishing of these poems somehow lifts the moment off my shoulders. Their difficulty, if I can call it that, lies in the need to recall things that are, on some level, best left in dim drawers of memory. Acts on reflection, years or decades later, one wishes to re-do. Losses unexpected or beyond reason. How do you write lyrically about life's twists and bends? Despite the failures and rejections, I'm driven to try.
Thinking back to your first published piece, did publication change your writing process or goals?
(Laughing): I wrote prose for Consumer and Corporate America. I wrote poetry for myself, thinking it was unseemly to write for publication. Too grasping, if I may say. And then Sudasi Clement, poetry editor of the Santa Fe Literary Review for 10 years, and who published four of my poems over an eight-year stretch, said to me on the day she stepped down, "You need to spread yourself around". I had no idea what she meant. Over a hundred published poems later, I may get no kick from champagne, but seeing a poem online or in print, after weeks or months of work, yields an addictive, affirming kick.
Are you part of a writing community, or is it more of a solitary craft?
A single-handed sport is the way I'd describe poetry. Though I often run work by Sudasi, who has a fine critical eye and is herself a widely published poet. My wife, who reads four or five books a week, has no compunction about ripping a phrase or stanza to pieces. Both of them keep me on my verbal toes. Of course, I never think a work is finished (or almost) until it's published. And even then, I'm revising till the last minute.
What have you been reading?
Aloud: Voices from the Nuyorican Poets Cafe
, a big (500 pages), raw, in-your-face, muscle-flexing, knife-to-throat, screaming-from-the-streets, howling-from-the-rooftops, tear-your-heart-out anthology, echoing the pulse of poets who are angry, brutal with their language, brilliant in their imagery, verbal soldiers of every gender and prefix, telling me with no uncertainty, it's time to change the world and their voices of outrage will be one of the improvised explosive devices to make it happen. The work was an American Book Award Winner in 1994. It feels like it came off the press this afternoon. Closer to home, here on the high plains of New Mexico, the voice of poet Mary McGinnis demands I read
Listening for Cactus
at least a second or third time. The collection dates back to mid-life, two years after
Aloud
appeared. With persuasive control and a quiet, lyrical stridency, she probes the things that stir the pot of her life. Depression, loss, turmoil at home, love or not, and in only one lone poem, her blindness. How I wish I could write with her indelible poignancy.
When you take a break from writing, what can we find you doing?
Practicing the lunacy of growing trees at an altitude of seven thousand feet on a ridge overlooking the Rio Grande Valley. Knocking my head against an endless wall of drought, high winds, and voracious bark beetles. Those that survive, I love. Those that die, perhaps one in two, I grieve. When not playing in the dirt, I practice another form of obsession—tennis, indoors, hitting upwards of a thousand balls a session, to strike the ever-elusive "perfect ball". Evenings, I give up words for music—playing and writing "classical lite" for the piano.
How do you define success?
Let me limit this to poetry. German poet Rainer Maria Rilke, writing in
Letters to a Young Poet
, tells an aspiring writer who has sought his advice, "Withdraw into yourself". The youth has already set his sights on publication. Applying Rilke's admonishment to myself, I would say "success" is a state of mind, of almost Buddhist flow, where I'm lost in what I'm writing, in another world of time and space and language. And nothing else, in those moments, intrudes. The moments can last hours. Hours of the most exquisite intellectual/emotional pleasure. Before reality's centipede of a hundred arms begins to pull me in what seems a hundred different directions.
---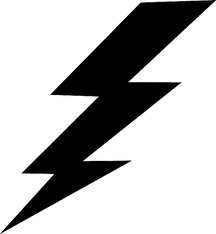 ---

ABOUT THE AUTHOR
Dick Altman writes in the high, thin, magical air of Santa Fe, NM, where, at 7,000 feet, reality and imagination often blur. He is published in Santa Fe Literary Review, American Journal of Poetry, riverSedge, Fredericksburg Literary Review, Foliate Oak, Blue Line, THE Magazine, Humana obscura, The Offbeat, Haunted Waters Press, Split Rock Review, The RavensPerch, Beyond Words, Sky Island Journal and others here and abroad. A poetry winner of Santa Fe New Mexican's annual literary competition, he has in progress two collections of some 100 published poems.