Welcome to today's featured author interview! Frequent HWP Contributor Kindra McDonald is our 2020 recipient of the Haunted Waters Press Award for Poetry for her work Absence featured in the 2020 issue of From the Depths. Works from Kindra can also be found in the 2018 issue of From the Depths and within the pages of SPLASH! Enjoy!
---
Do you recall the first poem that really spoke to you or sparked your interest in writing your own?
I was fortunate to have been able to spend my summers as a child with my grandparents and great-grandparents. When I knew my great-grandmother she was in the late stages of dementia but she could recite long passages of poetry. She truly had poetry written on her bones, and I was fascinated by the language of it. I remember hearing the Gerard Manley Hopkins God's Grandeur and being so enamored by the words "shining from shook foil" and "the ooze of oil/crushed," so, I was always writing little rhyming poems and playing with the sound of words from the time I learned how to write.
How long did it take you to find your voice in your poetry? Do you look back on your early writing and see the ways in which you have grown as a writer?
I feel like my poetry is always evolving, but I'm deeply grateful to have had a creative writing teacher as an undergraduate who believed in me. She suggested I submit some poems to journals and it was the first time I had ever believed I could do so. When I found a local writers center where I could workshop my poems was when my voice really started to develop into my own. I find it hard to look at earlier poems because I either want to just edit the heck out of them or they feel like they're from a chapter emotionally that I've closed.
---
Poets are keen eavesdroppers and detectives.


—Kindra McDonald
---
You have composed several books of poetry. Is there a particular collection you would describe as the "quintessential Kindra McDonald?"
I describe my collection "In the Meat Years" (Kelsay Books, 2019) as my heart in a book. It's food and family and bloom and drought and is my most personal collection.
We'd love to know more about your process for writing poetry. Do you sit down to write on a schedule, or rush for a pen and paper when an idea strikes?
A little of both. I try to do "poem-a-day" projects at least three times a year which holds me accountable for making time for daily writing, but most of the time I'll mull over an idea for a while, writing it in fits and starts. Being outdoors is integral to this process for me, and that is how "Absence" came to be. It literally came out my daily neighborhood walks, observing the changes that were happening with the community pool. I'd get a line in my head during my walk and come home and write it down. That's generally my process.
Do you find your poetry driven more by truth or fiction? How much personal experience makes its way into your writing?
I really try to fight the notion that the speaker is the poet. While personal experiences certainly influence my writing, I would say I mostly write from observation and then try to tell a story that reflects that observation. Poets are keen eavesdroppers and detectives.
What advice do you have for the self-conscious aspiring poet?
Just write! Your words have power. No one is going to have your unique perspective or experience and no one but you can write those poems. Many communities have writing groups that welcome new writers and that's a great way to start exchanging work. Also, read as much poetry as possible!
What do you love most about teaching poetry?
I love introducing students to poets who defy their expectations of poetry and really depart from that typical middle school unit on poetry. Watching a student have an emotional connection that resonates with them is very powerful. It's that moment as a teacher, where I'm like, yes, words did that!
Writing is already a fairly solitary endeavor. How would you say the pandemic has affected you as a writer?
I've been trying to be much more intentional about writing during this time, even if it's just documenting the present moment and all the conflicting emotions that 2020 has brought. There's been so much anger, fear, and sadness, that I've really worked towards writing into joy. One of the highlights of this year was participating in the Postcard Poetry festival where I spent the month of August sending poems on postcards to strangers. It was such a gift to get postcards from poets all across the U.S. and feel connected. I'm already signed up for next year. www.popo.cards
Many people find it surprising that writers have lives outside the written word. When you're not writing poetry, reading poetry, or teaching poetry, what might we find you doing?
I can usually be found in the woods. I spend a lot of time outdoors hiking or just exploring, and I've spent the last year and a half in national service as a park ranger. Even when I'm not actively writing, these experiences in nature seep into my poetry.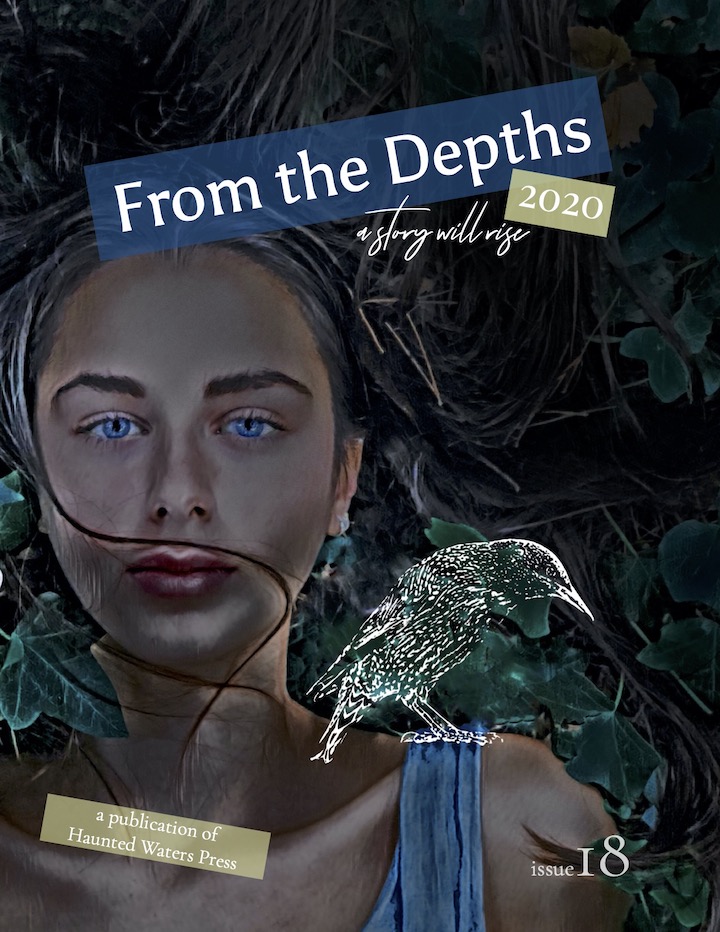 ---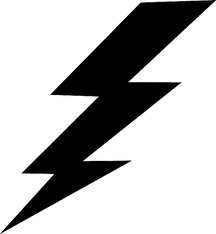 ---

ABOUT THE AUTHOR
Kindra McDonald is the author of the books Fossils and In the Meat Years (both in 2019) and the chapbooks Elements and Briars and Concealed Weapons. She received her MFA from Queens University of Charlotte. She is an Adjunct Professor of Writing and teaches poetry at The Muse Writers Center. She serves as Regional VP of the Virginia Poetry Society and was the recipient of the 2020 Haunted Waters Press Poetry Award. She lives in the city of mermaids with her husband, where she bakes, hikes, and changes hobbies monthly. You can find her in the woods or at www.kindramcdonald.com.