An Interview with Rafaella Pearl Safarian
---
Greetings! Today's author interview is with author and Tin Can Literary Review Contributor Rafaella Pearl Safarian. Rafaella's short story The Pomegranate Tree is featured in the 2021 debut of Tin Can Literary Review, Volume One. Enjoy!
---
What joys and challenges do you find in writing short fiction?
One of the challenges for me is the revision process; it can be long and tedious. One of the joys for me is developing syntax and rhythm. It's like a puzzle that I mull over. I love it.
Is there a particular piece of writing or an author you feel has influenced you most as a writer?
I've been heavily influenced by Jhumpa Lahiri, especially her collection of short stories "Interpreter of Maladies." The way she masterfully weaves her Indian culture in each story inspired me to write about my Armenian heritage.
Do you have any go-to books about writing or the creative process? What's on your bookshelf?
Michael Kimball's The One-Hour MFA (in fiction). Such great words of wisdom and so succinctly presented.
---
Don't be afraid to experiment and make mistakes and produce "bad writing."


—Rafaella Pearl Safarian
---
What is your workday like as a writer?
I admit I'm not the most organized writer, but one thing is for sure: I almost always write at night. I love to put on some instrumental music, get cozy, and get in the zone.
Let's talk first drafts. Do you compose on a computer, or are you a pen and paper writer?
I usually start with a number 2 pencil (the words somehow flow better) and paper. Then I'll switch to the computer when I feel I'm making momentum on a story.
Describe your editing process.
I usually edit as I write. But if I think a story is nearly finished, I'll print out a copy and redline it. I try to focus on one thing during each read-through. For instance, first I'll look at character development. Then I'll examine dialogue and syntax. The last thing is usually grammar and typos.
How much of yourself do you allow to flow into your characters?
Subconsciously, probably quite a bit.
What words do you live by? Do you have a personal motto?
This isn't a motto exactly, but just something I think about a lot. A former peer of mine once said that if you have 20 minutes to watch an episode of your favorite TV show, then those are 20 or so minutes when you could be writing. That really put things into perspective for me.
If you could tell your younger writing self anything, what would it be?
Don't be afraid to experiment and make mistakes and produce "bad writing." That's what it takes to cultivate your craft.
What comes next for you as a writer?
I'm currently working on too many stories at a time! Hopefully, I'll finish at least one of them soon.
---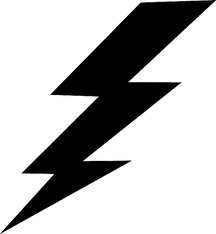 Lightning Round with Rafaella Pearl Safarian
---

ABOUT THE AUTHOR
Rafaella Pearl Safarian is a lawyer and writer based in Phoenix, Arizona. Her work is usually inspired by her Christian faith and Armenian roots.