An Interview with T.E. Hahn
---
Thank you for joining us for another Haunted Waters Press Featured Author Interview. In this series, we sit down with contributors to chat about their craft and explore the experiences that have shaped their writing.
Today's interview is with HWP Contributor T.E. Hahn, author of Six Steps to Closure showcased in the 2021 issue of From the Depths. Enjoy!
---
What joys and challenges do you find in writing short fiction?
I often feel like I am chasing joy in my writing. The joy I feel is mostly in the completing of a story or scene, in the understanding of a character to whom I have been speaking, in the resolving of an incomplete plot. And the greatest obstacle I face day to day is finding time to do these things. I'm, therefore, usually in a constant state of chase with moments of joy. Thankfully, I find joy elsewhere in being a dad, husband, reader, and teacher.
Is there a particular piece of writing or an author you feel has influenced you most as a writer?
I'm inspired by the writings of James Salter, Aimee Bender, Benjamin Percy, Sharon Olds, Tobias Wolff, and others.
---
I often feel like I am chasing joy in my writing. The joy I feel is mostly in the completing of a story or scene, in the understanding of a character to whom I have been speaking, in the resolving of an incomplete plot.


—T.E. Hahn
---
Do you have any go-to books about writing or the creative process? What's on your bookshelf?
I enjoy Butler's From Where You Dream. Right now, however, I have very little time to read books on craft given that I am writing my dissertation. Most of the nonfiction I am reading is dense theory.
What is your workday like as a writer?
Weekdays start a little before 5AM. I make breakfast for my girls, help them dress and prepare for the day, and then I drive to work as a high school English teacher. When I arrive home, I pick up my oldest daughter from school, help her with homework, make dinner, and then grade essays when they are settled. Sometimes I play dolls with my daughters or ride my skateboard while they ride their scooters or bikes if the weather permits. But on some weekdays, I teach as a professor of literature and creative writing at night. If I have time to write, it is usually my dissertation early on the weekends before my daughters wake or after they have gone to sleep. I am a morning person, so the former is more likely. As you can see, there is not much time for writing at this moment in my life. However, I have found that I am more efficient in using any free time I do have. I have no choice, unless I do not want to write at all. This is not an option.
Let's talk first drafts. Do you compose on a computer, or are you a pen and paper writer?
I usually brainstorm with pen and paper. I also use a voice recorder in the car if I have ideas while driving. Then I begin writing the story on a computer.
Describe your editing process.
After I feel that I have a first draft that is worth sharing, I contact my close friends whom I met in the MFA program. I have 3 or 4 whom I trust to be honest and critical regarding big picture narrative elements. I also share drafts with some of my colleagues. One of my greatest guides and sources of encouragement is my wife. She is always gracious enough to read drafts, offer feedback, and even watch our daughters so that I can write—thank you, Ashleigh. Once I receive all of their feedback, I will spend months painstakingly rethinking every word, every sensory detail, every metaphor that I used.
How much of yourself do you allow to flow into your characters?
All of me—not always factual, of course; I write fiction. But I leave out nothing of my losses, insecurities, shortcomings, joys, fears, and hopes.
What words do you live by? Do you have a personal motto?
I've broken all mottos I have attempted to live by except Alexander Pope's: "Charms Strike The Sight, But Merit Wins The Soul."
If you could tell your younger writing self anything, what would it be?
Begin now.
What comes next for you as a writer?
I need to finish my dissertation. Once I do that, I will start writing my 2nd novel and maybe complete a collection of short fiction. I have spent the last couple of years since the publication of my first novel (Open My Eyes, Running Wild Press) talking to new characters and thinking through a plot I am very excited about.
---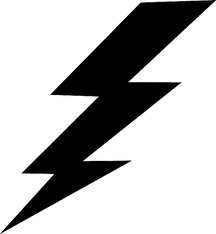 ---

ABOUT THE AUTHOR
T.E. Hahn is the author of the Kirkus Star awarded novel Open My Eyes. His fiction was nominated for The Best Small Fictions of 2021. He holds an MFA in fiction from Fairfield University, and he is a research fellow and Ph.D. student (ABD) specializing in contemporary American short fiction. He teaches literature at Great Neck North High School and St. John's University in New York. His fiction and nonfiction are featured in Flash Fiction Magazine, Spry, The Puritan, Bright Lights Film Journal, Typishly, The Shakespeare Newsletter, et al. He was a semifinalist for a Norman Mailer Award.