After Jerry
by Taylor Leigh Harper
---
Some salt would be nice
for this watermelon, so said
my grandfather as he speared
the ripe, fleshy slices
with his plastic fork. Later the fruit will
rot. We will toss out the leftover cantaloupe
only after the ants swarm, mold blooming
across soft skin. Into the bin
with the sympathy card envelopes,
excess sweets both store-bought
and homemade
lemon cake
Dutch apple pie, flaky and spiced with cinnamon,
an assortment of stinky cheese and savory crackers,
biscuits too tough to chew,
a fruit basket that makes me sick
to look at, flowers—so many
bouquets, the wilting scent permeating
the kitchen through the doorway where
now my grandmother leans, shoulders
rounded forward. Where now she
looks beyond me busying myself with
all that remains and must yet be thrown out,
beyond me toward a lingering day where
from the doorway she instead extended
the saltshaker to my grandfather one last time.
Here, so she says, for your watermelon
that you so enjoy to savor.
---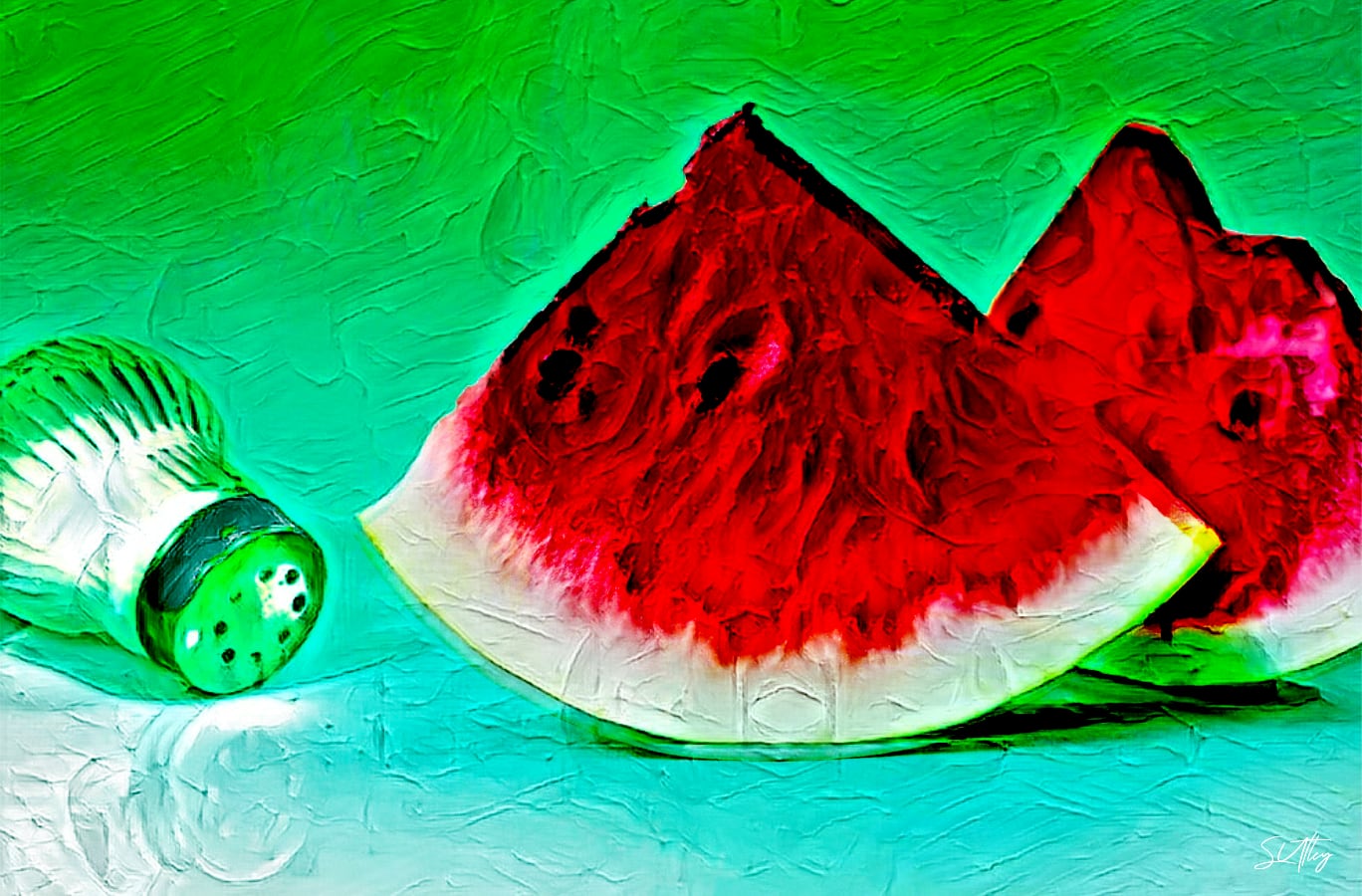 ---

ABOUT THE AUTHOR
Taylor Leigh Harper's writing has appeared in Westwind and The Bridge. She was the recipient of the 2019 Christopher Zyda Creative Writing Prize. She lives in Southern California.


LEARN MORE