---
The quaint New England village
in mid-October.
Antique shops, country stores.
White-steepled churches
set against the backdrop
of fall's spectacular display
of crimson and gold foliage.
And the old New England home.
Her porch adorned with cornstalks and pumpkins.
Her flowerbeds full of yellow and rust-colored mums.
Arrogantly she stands.
She knows her admirers.
How they delight in her unassuming
beauty.
So simple.
Tasteful.
Smart.
She leaves her admirers to wonder
whether she is listed in the registry
of historic homes.
No one
not even she
acknowledges that her charms will fade
with the dropping of the leaves.
Be patient.
Wait a bit.
Four weeks perhaps.
Then visit again.
This time
go on in.
Meet her.
Push open the door that doesn't quite want to give.
She's not easy, you know.
Hear the creak of the plank floor as you step inside.
Smell the mothballs
and the scent of doorknobs
touched too many times
by so many hands
that the odor
that's permeated their surfaces
can never be removed.
Smell the faint aroma
of dried out pot roasts
from dinners that stole away days.
Feel the lifeless still
of four o'clock
on a Sunday afternoon
in November.
Sit in the chair by the window
and see the world
from that filmy view.
The gray sky.
The skeleton trees.
Now, turn your gaze back inside
and watch the dust
dance
in the late autumn sun
that streaks tauntingly through the glass.
And watch
as a single particle
settles itself atop one of the many knickknacks
that sits lazily
upon the mantel.
Hear the clock.
Each tick
reminding you
of how very long
a day can be.
In the sickening stillness
feel the unbearable loneliness.
Catch your breath.
Breathe in deeply.
Push the air past
the knot
in your throat.
As you sit, feel the house.
The weight
of her past.
So close, really.
What's two hundred years?
Certainly not enough time
for the departed
to resign themselves
to their fate.
---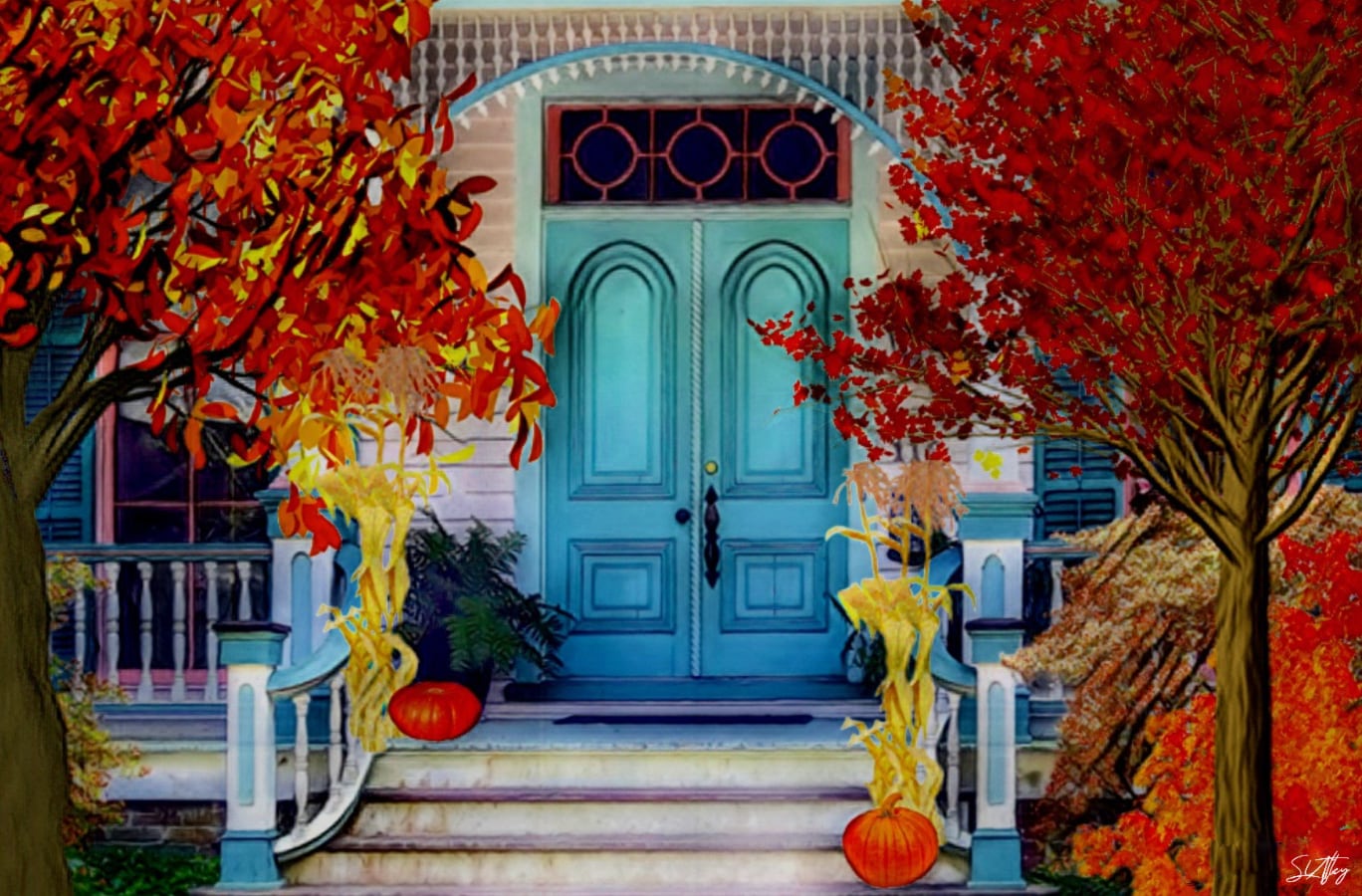 ---

ABOUT THE AUTHOR
Heather Nanni is a writer and college professor. She is the author of The Cat in the Wall and Other Dark and Twisted Tales, and her academic and creative works have also been published in Her View From Home, the LD Access/AECOM Manual, and various college and professional websites. Heather holds a BA from Fordham University and an MA from Teachers College, Columbia University. She resides in New England with her husband and two children.