---
I'm still awake at six in the morning
while you lie in bed
stirring the amorphous stew.
Birds on telephone wires
dig talons in the lines
that attach you to your mother
on Sunday afternoons.
Their calls announce the sun,
yawning its color into the clouds
that have kept me company,
fellow insomniacs roaming in hoards,
pillaging in clusters of rain.
I decide to brew a cup of coffee
then slip under the sheets
to kiss your lips at the moment
when you wake,
to touch you just then
and in dreams.
---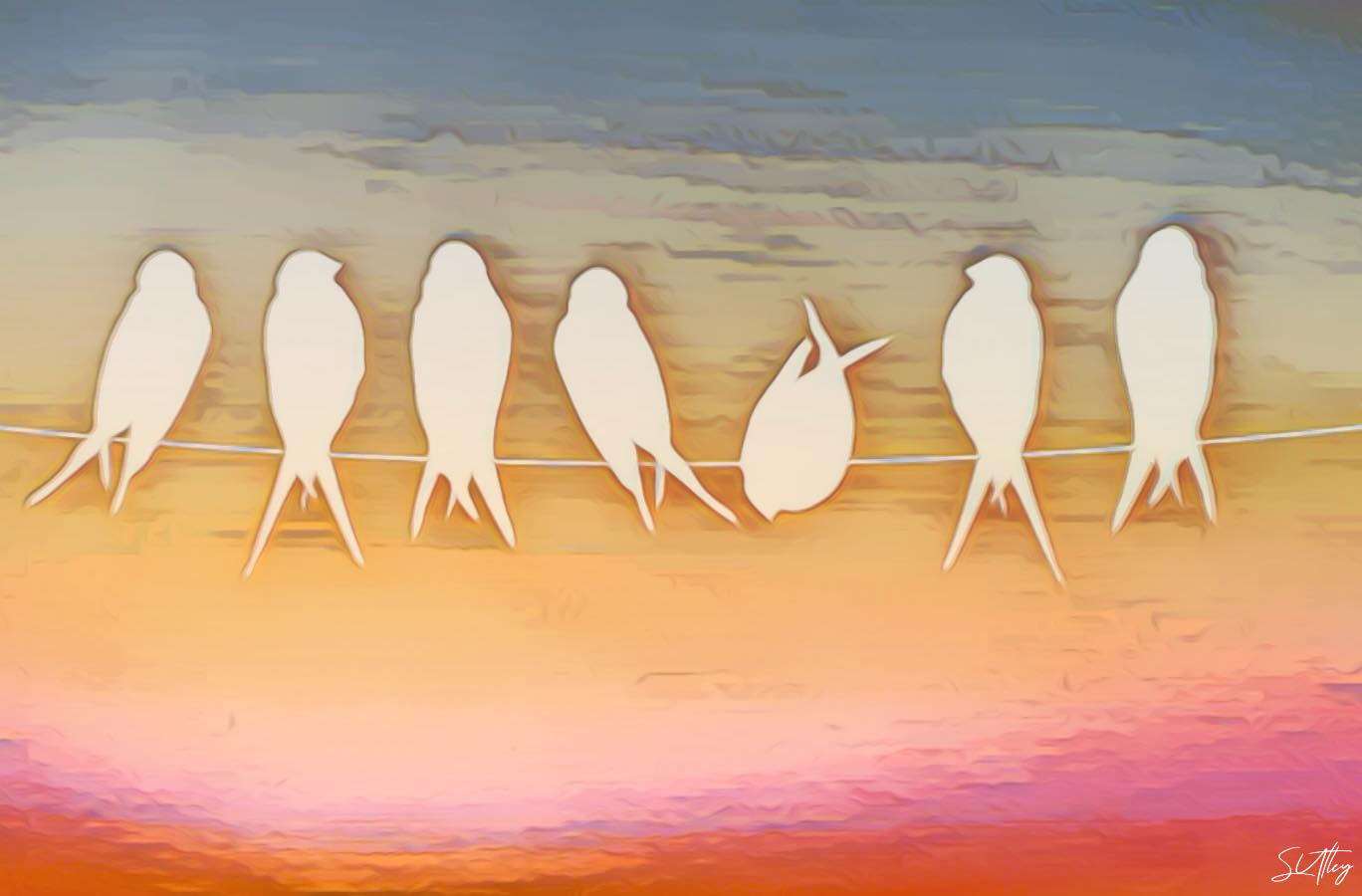 ---

ABOUT THE AUTHOR
The author is currently a Senior Instructor of English at the University of South Carolina. In addition to publishing numerous scholarly articles, he has published works of poetry and fiction in The Literary Review, The New Guard Literary Review, Milkfist, Jasper Magazine, The Society of Classical Poets, and others. He grew up in the Appalachian Mountains of Virginia and still considers them home, regularly going back for backpacking trips, mountain biking adventures, and bluegrass festivals.