---
During those final weeks,
when my mother was unable to stand or walk,
we propped her up
on padded sofa so she could
watch hummingbirds and finches
through her living room window,
avian sprites zipping just above zinnias.
Sparrows squabbled and chittered,
tugged nuts and seeds from a nylon stocking
my cousin had hung
in a feathery Japanese maple.
Mom contemplated their freedom,
asked we pray she would die soon,
end ten months of suffering.
When she finally passed, we mourned,
packed boxes to empty her closets.
As we worked, a fluttering chorus
returned to soothe our broken hearts,
tiny angels who eased her ascension.
---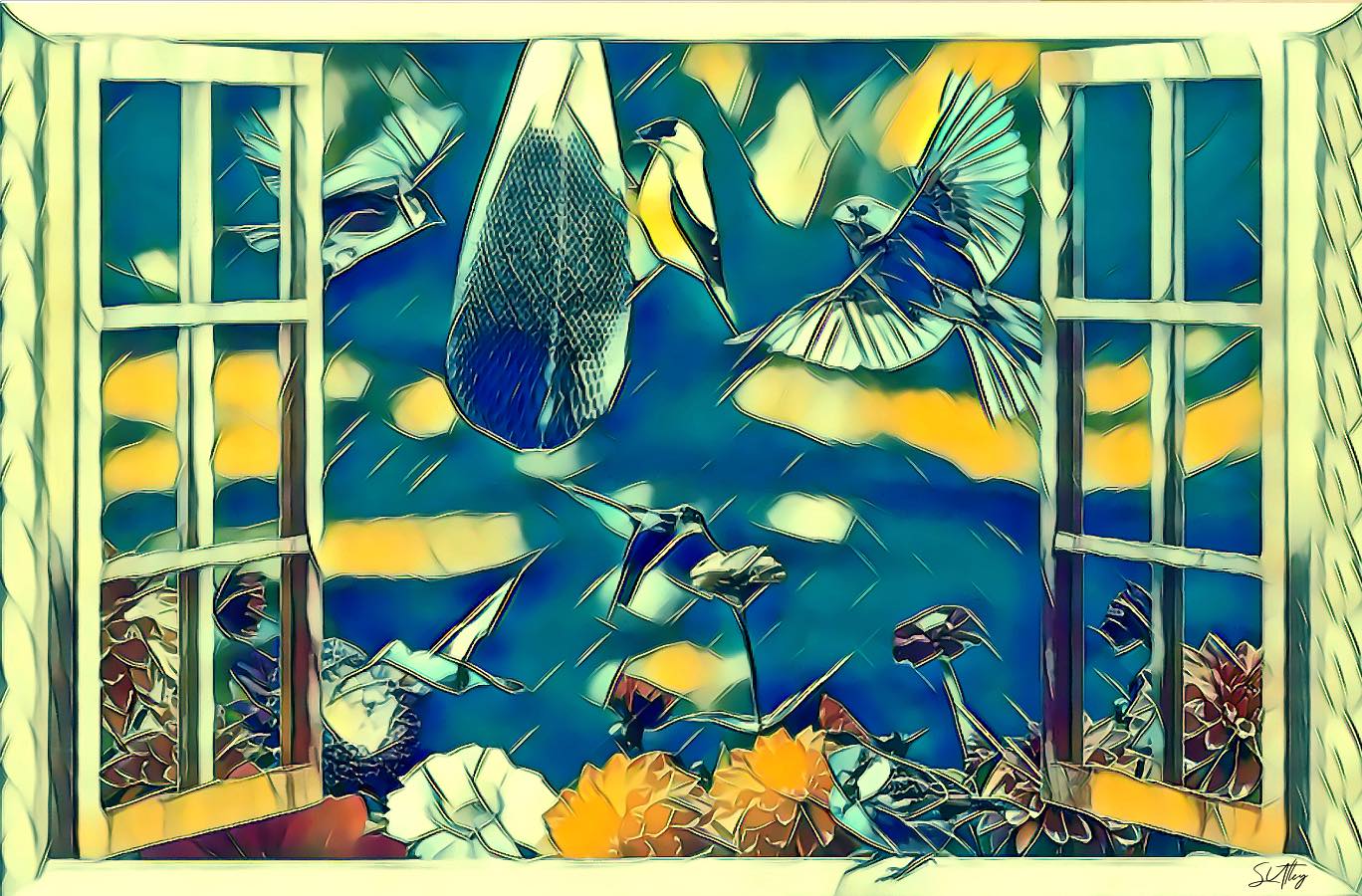 ---

ABOUT THE AUTHOR
Jennifer Lagier has published nineteen books, in anthologies and literary magazines, taught with California Poets in the Schools, edits the Monterey Poetry Review. Her recent books include: Meditations on Seascapes and Cypress (Blue Light Press) and COVID Dissonance (CyberWit), Camille Chronicles (FutureCycle Press).