---
They didn't have much to talk about when she was growing up, but when he got sick, that changed. He'd softened, and she was able to share things with him like her dream of owning a horse. He opened up about his hospice nurse discouraging him from continuing to go on his morning walks because she was afraid he might fall and break something—he said if that happened, it would be the beginning of the end.
On the walks, he and his sister Bonnie traveled the same path every day and traded hellos with his neighbors. He called them "moments of sameness." And he said Bonnie made him laugh so hard sometimes that his oxygen therapy before the walk was of little help in extending their journey—a trade, he said, he was willing to make.
While he'd begun to use the oxygen and was relieved to have the pain medication on hand, the cane remained untouched. It was an aluminum stick with four prongs for a foot that he called "stupid." He said he didn't like the way it looked and confessed that there were lines being crossed on the path he was on and that he wasn't ready to step over that particular line yet.
As he spoke, she envisioned him with the cane, inching away into a mist—his thin, gray hair poking out from below the back of his hat while his yellow sweater hung loosely over his diminishing frame.
"Where do you think we should put it?" he asked, interrupting her thoughts.
"Put it?"
"The bed."
He was adamant that he not be taken to the hospital at any point in the process of dying and that he spend his final days at home. He said hospice would be bringing him a bed and that he wanted to put it in a room with lots of windows.
The vision reemerged, and she watched as the mist slowly began to swallow him up.
That day, they discussed the advantages of putting the bed in the guest room on the bottom floor, and he shared that he'd needed to cancel the trip they'd been planning since the year before. He said he'd lost interest in reading, and he wondered aloud whether or not he should have their pergola repaired so that his wife wouldn't have to do it after he was gone.
As they stood up to leave, he steadied himself on the edge of the table. He walked them to their car and asked if she would roll down her window once she was inside. He said he didn't like the glass between them. As they pulled away, he opened and closed his fist in a goodbye wave, and she noticed something she'd never realized before—their dining room had lots of windows.
"They could put the bed there," she said quietly to herself, "that's where they could put the bed."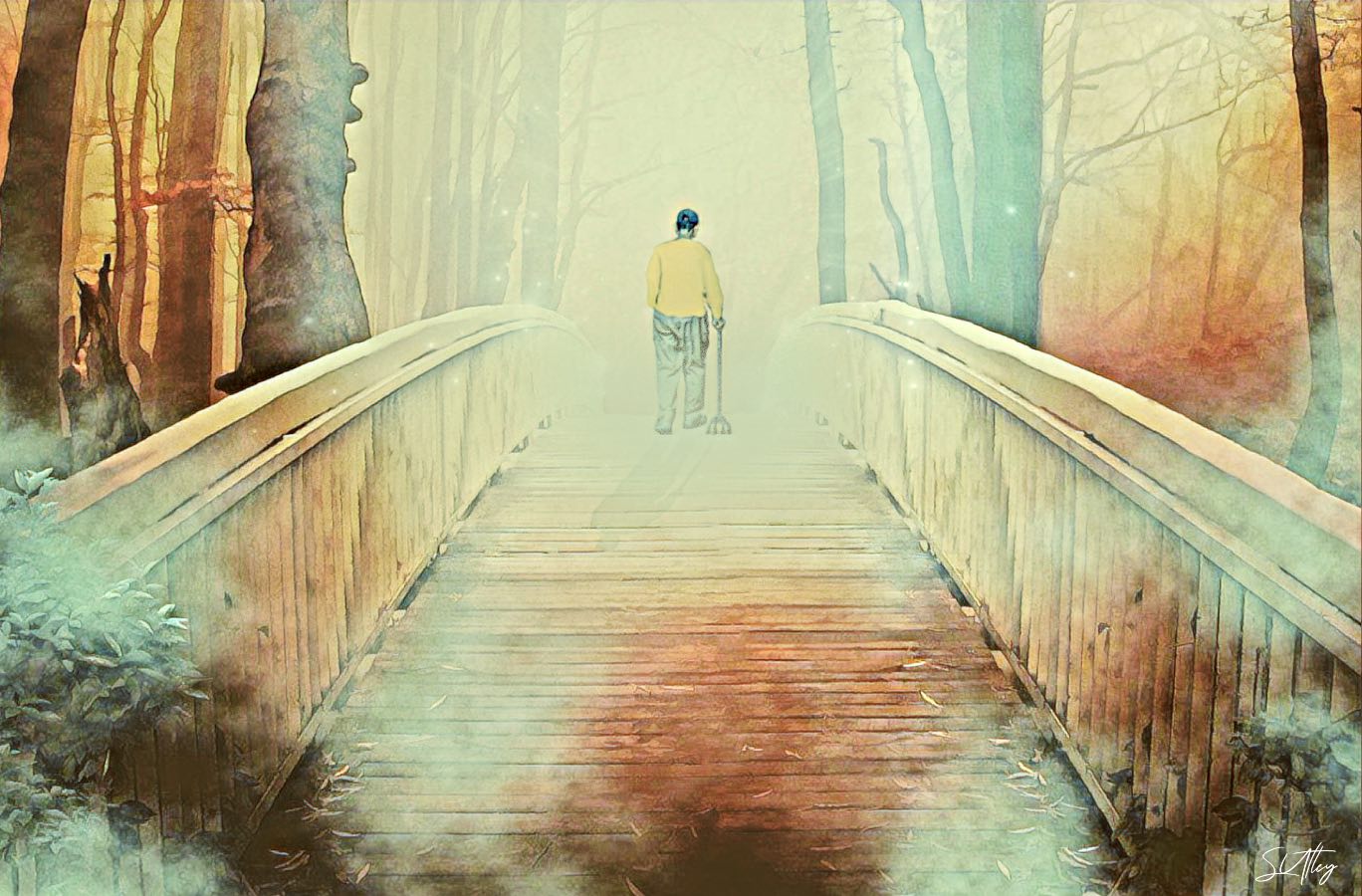 ---

ABOUT THE AUTHOR
Kathi A. Burg is a poet, writer, and author of the anthology, A Little Book of Poetry: For When Night Seems Dark, published by Wipf and Stock Publishers. In addition, her work has been published in Poems Inspired by Robert Frost and Flee to Spring—both Wingless Dreamer publications. She works out of her home in the mountains of Julian, California, where she spends time with her husband taking care of their hobby farm.